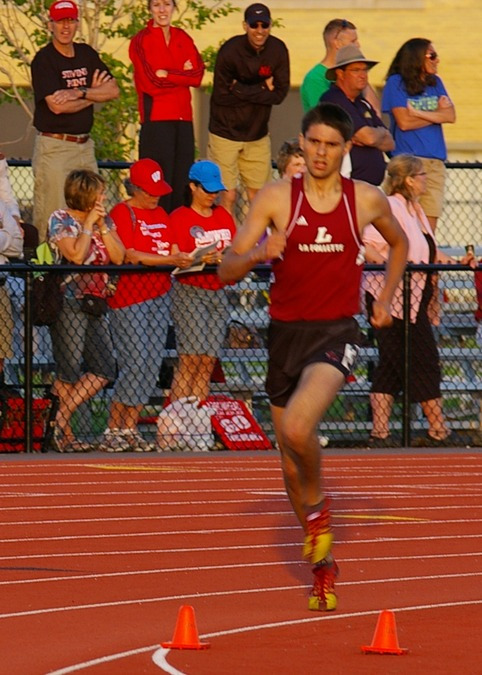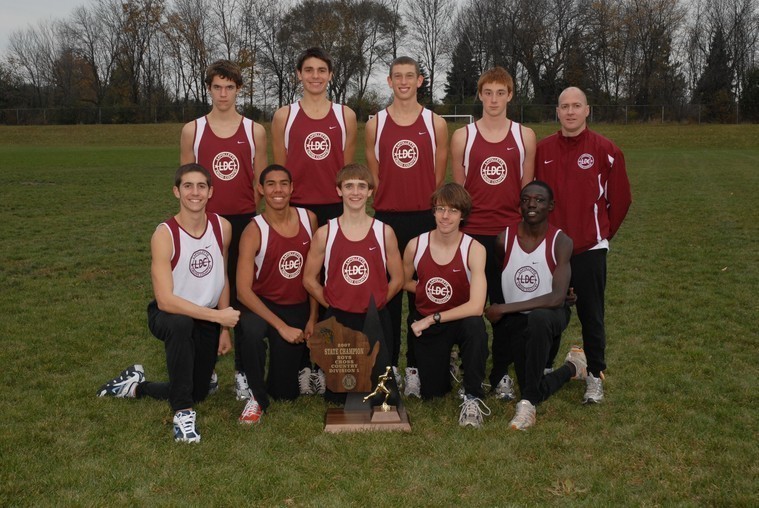 2007 State Cross Country State Champs!
That fall was a dream season. This group was able to continue a TWO year winning streak. After City and Conference Titles the 2007 edition of LDC went up to Ridges and posted a score of 44pts. Outpacing the second place team by 95points. This still remains the lowest score in the modern era.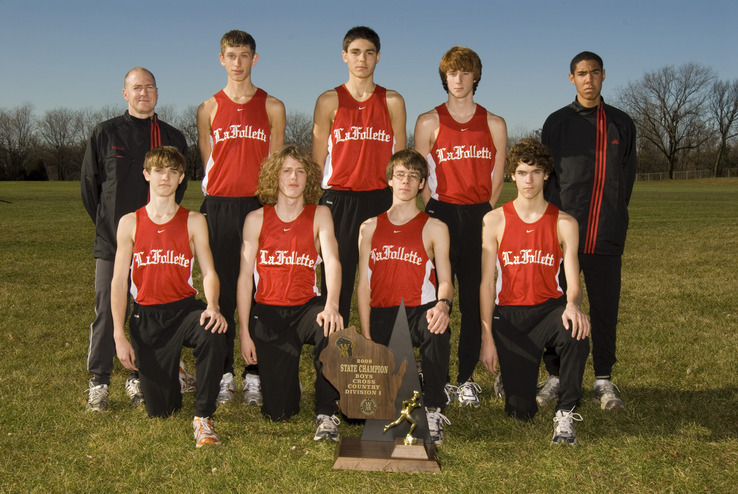 2006 State Cross Country State Champs!
This young team clawed and scratched during the fall of 2006 to go undefeated. Starting off ranked as low as 6th in the state the Lancers made a run of it. Winning the City Title, Conference Title, and then after being ranked number one in the State at Ridges won the schools first State Cross Country Title for LaFollette.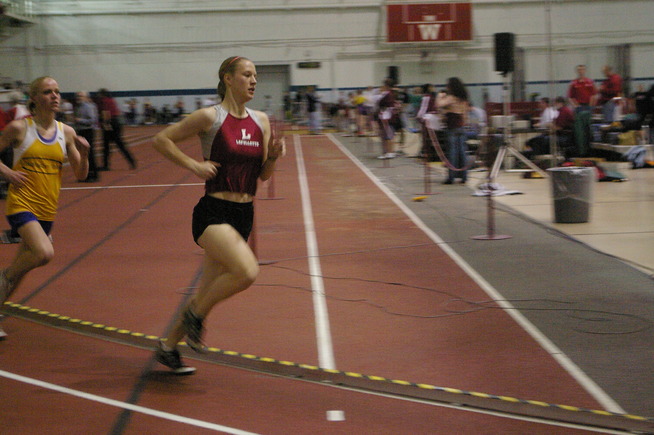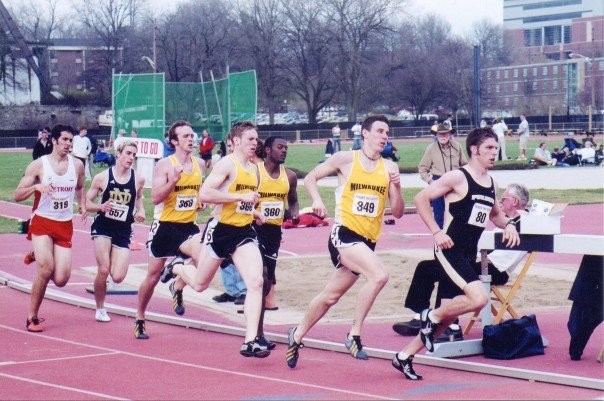 Karen Greuel: In the 2006, Karen capped off the most dominate female track and field career in LaFollette history. Eight Conference Crowns, all three school records in the distance events. She ended her career by winning the State Title in the 1600m with a time of 4:57.78.
Elliot Enright: In 2002 the Madison LaFollette Track team won the Team State Title with State Record 81.5 points!! It was Coach Nichols' first season at the distance helm and his first State Champion. Elliot won the State Title in the 800m and anchored the winning 4x400m. He holds the school record with a time of 1:54.70.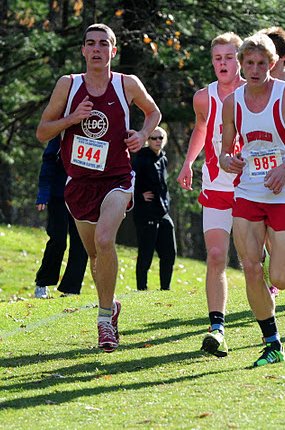 Alex Brill: In 2008 Alex finished a strong senior season. With two Conference Titles in the 1600m and 3200m, he went on to win the State Title in the 3200m with a blistering time of 9:02.43. He held the 3200m LaFollette School record and the 1600m school record at 4:14.90. Couple this spring with back to back State Titles in Cross Country, it would be safe to say this young man racked up Championships. He then ran for the Badgers.
Chandler Diffee: The Fall of 2011 marked an incredible run for this young Junior. Chandler won the City Title, Conference and Sectional Titles against the defending Champ. Then Captured the State Crown with a 15:35, the 7th fastest time at Ridges. He then became the first LaFollette athlete ever to participate in NXN. Chandler qualified out of the Heartland Region and ran an exciting run at Portland Meadows in Oregon. In 2012, as a Senior, he became the back to back Champ at City, Conference, and Sectionals. He was 5th at State.

Finn Gessner: 2015 and 2016 was one heck of a run for Finn. He marched his way all the way to Ridges and had a convincing victory at the State meet TWICE!! He becomes our SECOND Individual STATE CHAMP!! Finn did not stop there. He then went on to qualify for NXN and FOOTLOCKER. His Senior year he was Runner-UP at the NATIONAL MEET!!! He had the lead coming into the last turn. A race for the ages. In track he became the 3200m State Champ.